Rebecca Reed Kantrowitz, Senior Vice President and Dean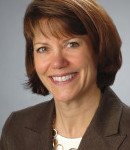 Rebecca Reed Kantrowitz is the senior vice president and dean of the Division of Student Affairs at Syracuse University. In this position, she provides leadership for a staff of more than 350 employees, organized into four broad portfolio areas: Health and Wellness; Discovery and Engagement; Inclusion, Community and Citizenship; and Central Services. She oversees a budget of $30 million.
Prior to her appointment as interim senior vice president and dean in June 2013, Kantrowitz had served Student Affairs as associate vice president since 2008. In that position, she oversaw the Inclusion, Community and Citizenship portfolio, which includes the offices of Residence Life, Off-campus and Commuter Services, Learning Communities, First-year and Transfer Programs, and Student Rights and Responsibilities. Additionally, she has supervised the University's four cultural centers: the LGBT Resource Center, the Disability Cultural Center, the Slutzker Center for International Services and the Office of Multicultural Affairs. Kantrowitz has worked closely with Student Affairs staff to create the STOPBias campaign and Conversations About Race and Ethnicity (CARE) dialogue program.
In the 1980s, Kantrowitz began her career at SU as a residence hall director of Booth and Lawrinson halls. She then assumed the post of residential life coordinator at the University of California, Berkeley, followed by positions as director of residential life and assistant dean of students at Hamilton College, before returning to SU in 2002 as director of residence life.
Kantrowitz has served on the Community Wide Dialogue Advisory Board and the board of directors of the Jewish Community Center of Syracuse. She earned a B.A. in English at Allegheny College and an M.S. in education at Niagara University, and has completed doctoral course work in higher education at SU.
Her professional affiliations have included the American College Personnel Association, the Association for Student Judicial Affairs, the Association of College and University Housing Officers, the College Student Personnel Association of New York and the National Association of Student Personnel Administrators.
---
Dr. Elizabeth Barlow, Assistant Vice President for Institutional Research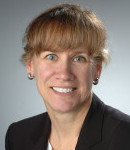 Dr. Elizabeth (Libby) Barlow, SU assistant vice president for institutional research and assessment, is responsible for providing leadership developing and implementing the University institutional research and assessment plan to support institutional planning and analysis.
She coordinates research and assessment efforts for the University's academic and administrative units, oversees collection and reporting of data to external entities, and supports University-wide and individual school/college accreditation and retention efforts.
Her prior experience includes responsibility for institutional research and student learning outcomes assessment at a large research university, data warehouse development, teaching, and serving as associate editor of the Review of Higher Education from 2005-14
---
Dr. Susan Rankin, Principal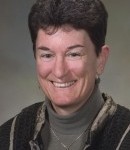 Dr. Susan Rankin is a senior research associate in the Center for the Study of Higher Education and associate professor of education in the College Student Affairs Program at The Pennsylvania State University. Dr. Rankin earned her B.S. degree at Montclair State University in 1978, an M.S. degree in exercise physiology at The Pennsylvania State University in 1981, and a Ph.D. in higher education administration at Penn State in 1994.
Before moving into her current position, Dr. Rankin served for 17 years as the head coach for women's softball and lecturer in kinesiology at Penn State. She has presented and published widely on the impact of sexism, racism and heterosexism in the academy and in intercollegiate athletics. Dr. Rankin's current research focuses on the assessment of institutional climate and providing program planners and policy makers with recommended strategies to improve the campus climate for under-served communities.
Dr. Rankin has collaborated with than 150 institutions/organizations in implementing assessments and developing strategic plans regarding social justice issues. In her advocacy work, Dr. Rankin is a founding member of the Consortium of Higher Education LGBT Resource Professionals, a network of professionals doing advocacy work for LGBT people on college campuses, and the Statewide Pennsylvania Rights Coalition, a network of individuals and organizations across the Commonwealth committed to securing and defending full civil rights for LGBT individuals.
Dr. Rankin is the recipient of the ACPA 2008 Voice of Inclusion Medallion. The award recognizes individuals who embody the student affairs values of social justice.